Browse Local Grower/Rancher Yellow Pages


Latest Locales



Added: April 29, 2017

About Produce grown without the use of chemical fertilizers, pesticides, herbicides or GMO's




Added: April 27, 2017

About Ferrasci Ranch Location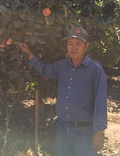 Added: October 20, 2016

About Small Family Farm growing Persimmons



Added: October 5, 2016

About Confidential Amish


Featured Locales



Added: January 8, 2010

About Beechwood Farms is located along the banks of the North Saluda River in the mountains of northern Greenville County in South Carolina.




Added: April 13, 2010

About Our outstanding quality can be accredited to our ideal growing conditions and to our production and harvest teams.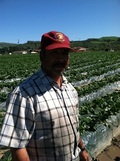 Added: September 12, 2014

About Organic farmer from the Salinas Valley graduated from the Small Farm Education Program from ALBA Farms.




Added: March 3, 2011

About Mike is a third generation farmer with a knack for storytelling. He has been using organic farming practices since 1984.